The EPC Observatory supports policymakers and the public in monitoring and assessing the initiatives agreed at the European leaders' summit level. The Observatory is driven by civil society and will be co-managed by CEPS and CSOs in the countries hosting upcoming EPC Summits.
The worth of the EPC will depend on its ability to deliver on initiatives taken at the summit level. Public scrutiny and political accountability are especially important in the absence of public documents that state the EPC's intent, lay out the values and principles of its work, and concretely identify its working methods.
Basing itself on extensive desk research and conversations with relevant stakeholders, the Observatory allows policymakers, analysts and the general public to understand the purpose of the EPC and unpack initiatives taken in the context of the EPC. The initiatives featured in the EPC Observatory are made by the heads of state or government at and surrounding the EPC summits. The principal sources for the collection of initiatives for the EPC Observatory are leaders' statements, press releases, and other publicly available sources of information. These can be filtered by summit, topic (e.g., Security & peace, energy & climate action, etc.), and participants (involved countries). Relevant information for each initiative includes the type of commitment (e.g., verbal declaration, written statement, signed agreement), its nature (e.g., of political intent or operational output), and its format (e.g., bilateral, mini-lateral, plurilateral, etc.).
Given the distinctive nature of EPC summits, initiatives are also divided into EPC-specific and EPC-relevant. EPC-specific initiatives are established within the context of the EPC and are strictly tied to the format. A UK-France initiative to establish a joint plan to tackle illegal migration is one example of an EPC-specific initiative. EPC-relevant initiatives are those that have been brought into the EPC from other formats. The most prominent example of an EPC-relevant initiative would be facilitation of Armenia-Azerbaijan dialogue on Nagorno-Karabakh, which has now been brought into the EPC Summits although the EPC itself is not the only channel for discussions. All initiatives are considered as such irrespective of the topic, participants, type, nature, or format.
The initiative pages include information about concrete follow-up. In the period between EPC summits, CEPS experts monitor follow-up to initiatives agreed upon at previous summits. If applicable, these developments can be found under each initiative. Follow-up is observed within both the EPC and outside the EPC, with greater ease in recording what goes on within the EPC.
The Observatory finally includes a repository of civil society assessments to unpact the EPC even further. These publications are classified by type and listed in reverse chronological order, from most recent to oldest.
Developed by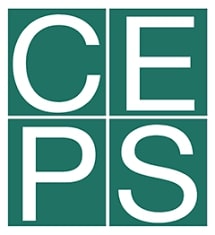 Founded in Brussels in 1983, the Centre for European Policy Studies (CEPS) is a leading, independent think tank and forum for debate on EU affairs, ranking among the top think tanks in Europe. With a strong in-house research capacity and an extensive network of partner institutes throughout the world, CEPS has amply demonstrated its ability to anticipate trends and to analyse policy questions well before they become topics of general discussion. CEPS' highly qualified research team of more than 60 analysts drawn from 23 different countries performs policy research on the full spectrum of EU policy areas. CEPS' extensive institutional and corporate membership base benefits from this expertise and acts as a sounding board for CEPS policy proposals, allowing CEPS to enhance its impact. For media enquiries about the EPC Observatory
or the EPC itself, please contact info@ceps.eu.
With the support of
Open Society Foundations (OSF): OSF's work in Europe and Central Asia through its Europe and Central Asia program (OSECA) builds on the visionary investments of founder George Soros, who opened his first foundation in Communist Hungary in 1984 and expanded his efforts to support democratic development and civil society following the fall of the Soviet Union. OSECA's work across this region is tailored to national contexts but shares a common focus: ensuring that everyone should have a voice in the decisions affecting them, in a society based on the rule of law and grounded in human rights. Recently, against the background of the regional upheaval caused by Russia's war of aggression against Ukraine, OSECA continues to support open and inclusive societies and to invest in those who seek to reinvent and revitalize democracy. It has offices in Berlin, Brussels, and London, and national foundations in the Western Balkans, Ukraine, Moldova, and Kyrgyzstan.
National CSO partners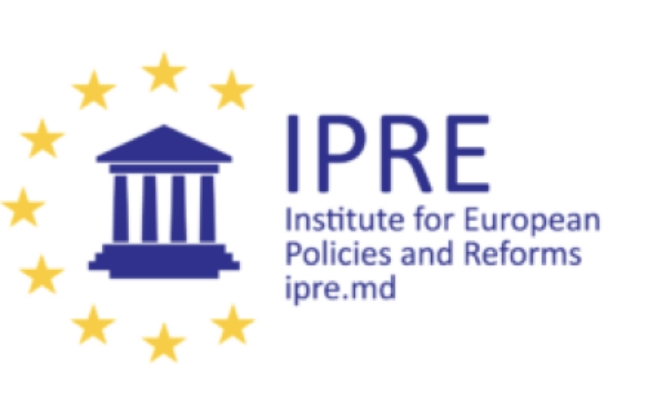 The Institute for European Policies and Reforms (IPRE) was established in Chisinau, Moldova in March 2015 as an independent, non-partisan, and non-profit think-tank. Since 2016, IPRE is a member of the Eastern Partnership Civil Society Forum and contributes to the work of the EU-Moldova Civil Society Platform. In 2017, IPRE joined the Southeast European Leadership for Development and Integrity as Associate Partner. Since 2020, IPRE is also a member of the Think Tank Network on the Eastern Partnership and of the OSCE Network of Think Tanks and Academic Institutions.
CIDOB is an international affairs research centre that, through excellence and relevance, seeks to analyse the global issues that affect political, social and governance dynamics, from the international to the local levels. As a recognised independent civil society-born institution with a long history, CIDOB pursues excellence and rigour in its analysis, publications and projects. It aims to be a useful tool for society, to ensure open access to knowledge and to promote the study of the international issues that affect citizens' daily lives. CIDOB seeks relevance and social impact for its research and attends to public institutions' needs and requests for international information, aiming to influence decision-making processes and provide alternative visions.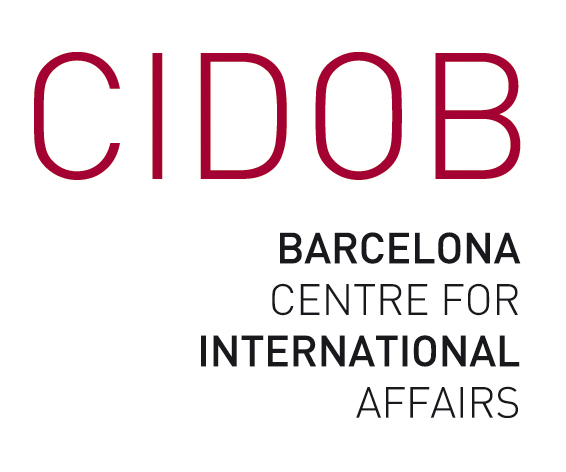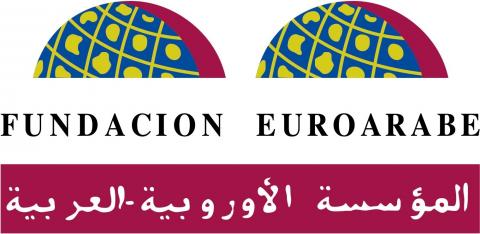 The Euro-Arab Foundation for Higher Studies (Fundación Euroárabe de Altos Estudios) is a highly specialised institution that works within the fields of cooperation, training and research. The Foundation was entrusted with promoting cultural, scientific and economic relations between Europe and the Arab World throughout the spreading of scientific and humanistic knowledge produced in universities and other centres for scientific research or artistic creation, either national or international, in order to contribute to the reinforcement of the dialogue between Arab and European States.